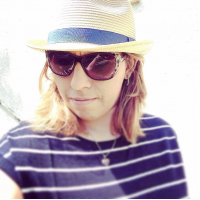 Ava Danielle
Contemporary Romance, Romance, Erotic Romance
Ava Danielle is a bibliophile who has her nose stuck in a book every moment she can. When she's not writing or reading she's either listening to old records dreaming of New York City, obsessively posting memes on Facebook, talking to her friends scattered all across the US and Europe, attending her high schoolers functions, or watching This is Us and A Million Little Things on television. Growing up as an army brat and then being an army wife, she's currently living in middle Tennessee with her husband, almost adult daughter, teen twin boys, youngest son, and three cats.
Video
I BELONG TO HER by AVA DANIELLE
Book: A garden carried in a pocket.
Arabian Proverb